Expertly crafted recipes to support the modern dog.
We're here to upgrade the way you care and connect with your dog by providing holistic nutrition made with thoughtful formulation, real ingredients, and a whole lot of love.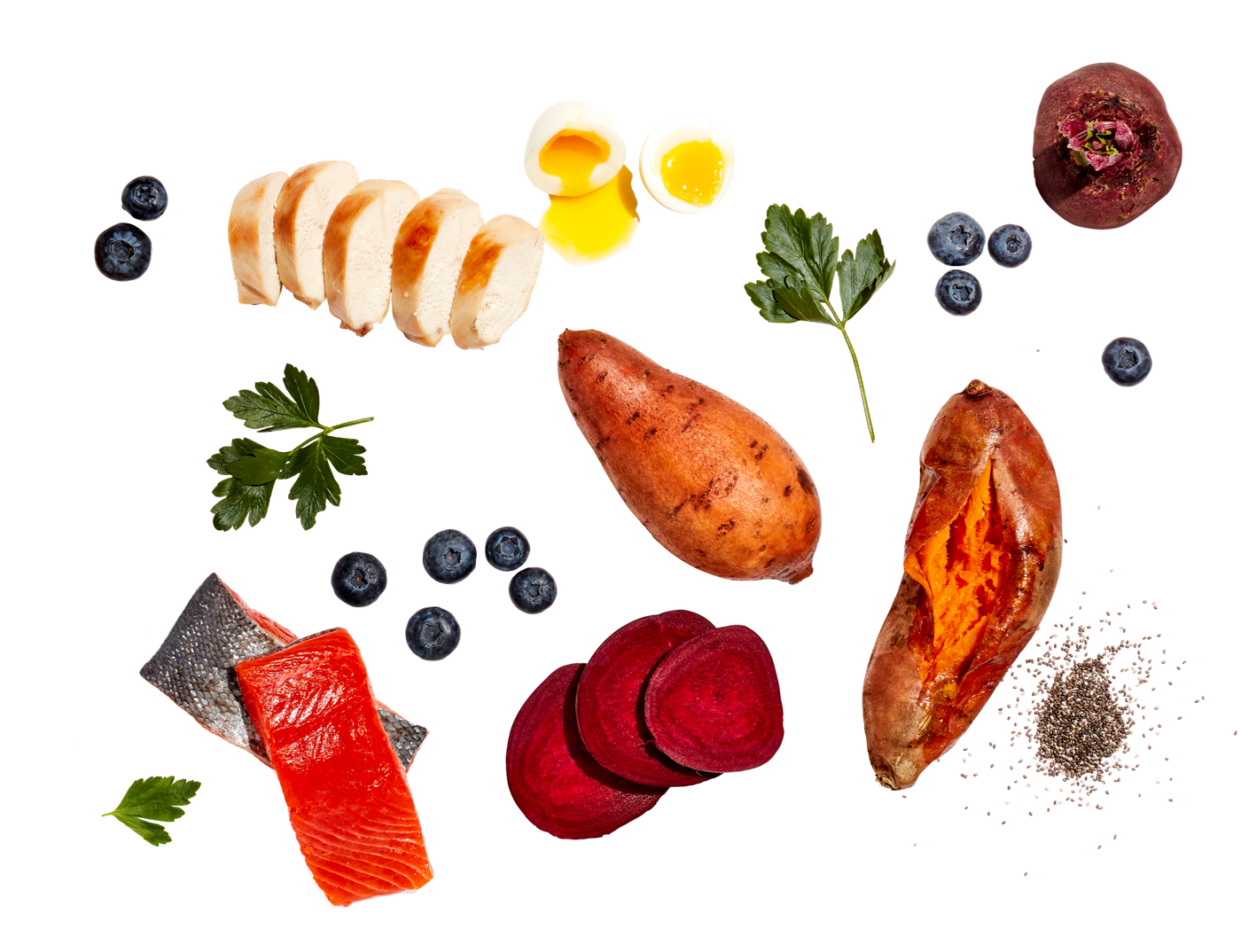 Clean Ingredients, Functional Foods
Jinx uses premium proteins like Organic Chicken and Real Salmon as the #1 ingredients, along with over 20+ natural plant superfoods, and a patented probiotic.
 • NO CORN • NO SOY • NO GLUTEN • NO ARTIFICIALS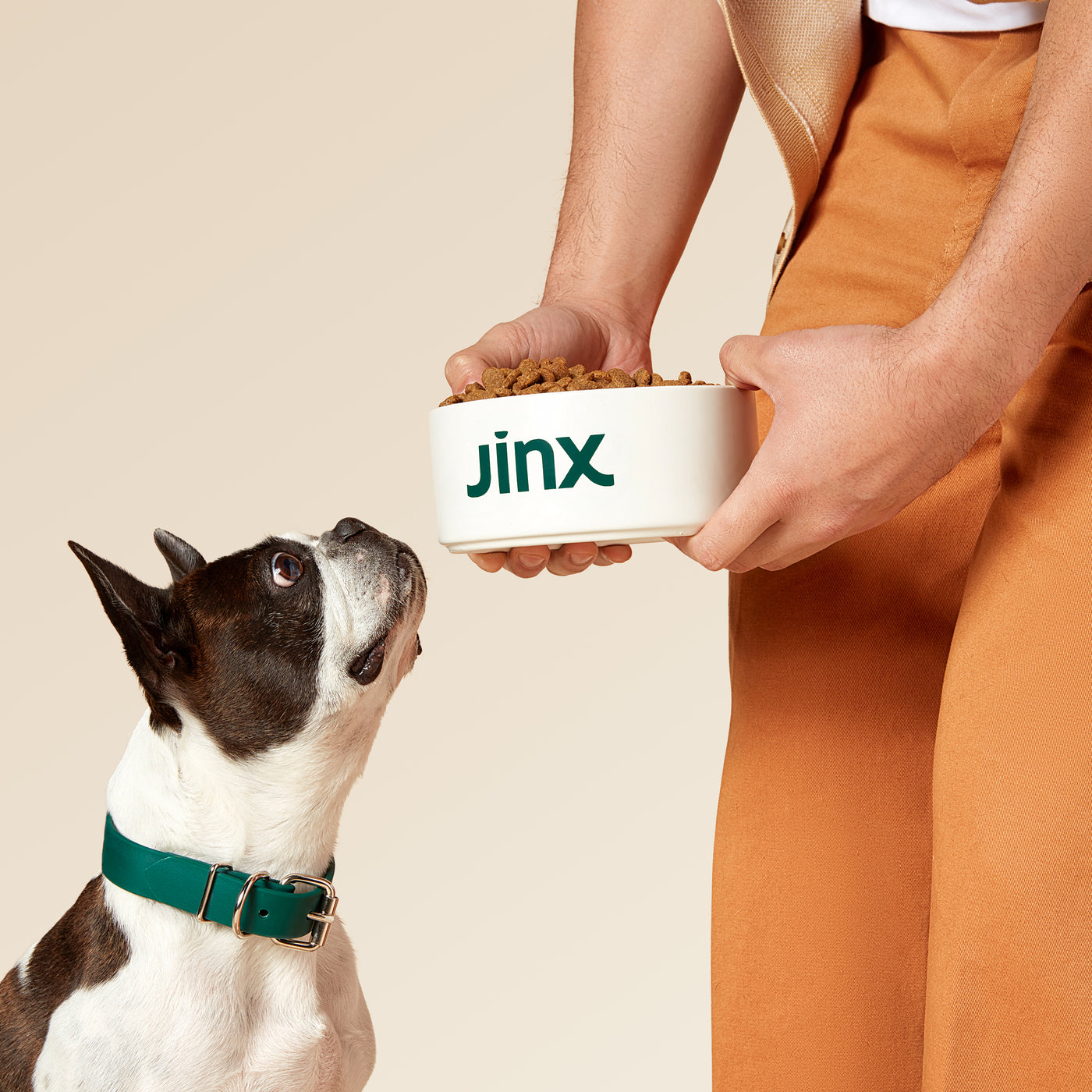 Dogs Have Evolved
They need a varied diet based on their level of activity. During our pursuit of identifying better nutrition options, we met and hired industry-leading formulators, nutritionists, regulatory specialists and manufacturing partners to meticulously craft products that are best suited for modern dogs. That's why we design our recipes with a balance of lean, premium meats and plant-based superfoods.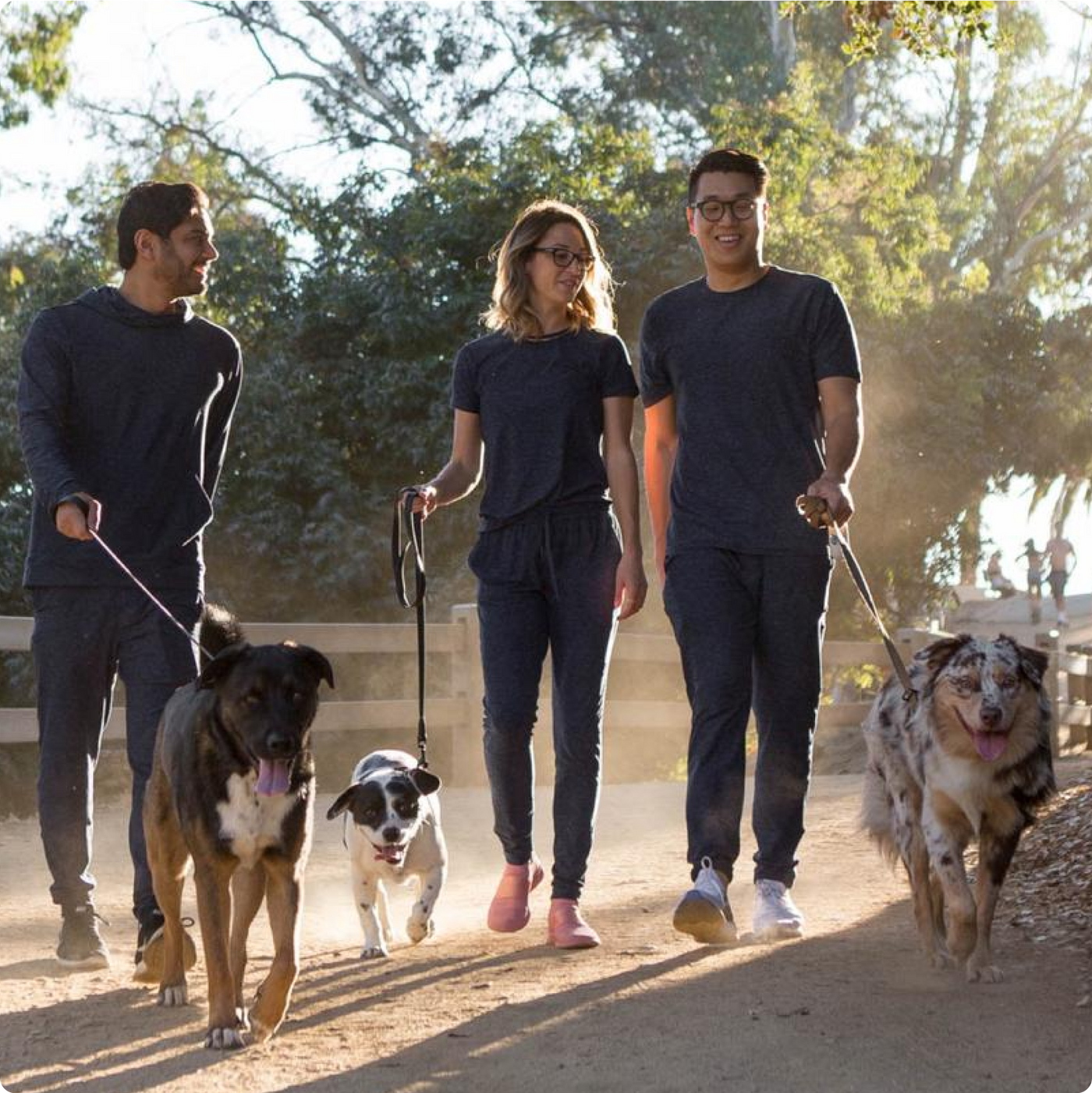 For Dog Parents, By Dog Parents
If you're reading this, you're probably as obsessed with your dog as we are with ours. We founded Jinx because no food on the market was clean enough and aligned with our modern dogs' dietary needs and lifestyles. So, we took it upon ourselves to create delicious superfood-packed dog food worthy of your best friend.