'Tis the season to treat your pup
Stock Up for the (Howl)idays
don't forget your bff
Sit, Snack & Be Merry
ultimate dog dad
Chris Evans
Our friend and favorite dog dad, Chris Evans, recently shared his love of Jinx on The View. Shop all natural, high quality dog food and treats, approved by Chris and Dodger.
OUR (NOT SO) SECRET RECIPE
Better nutrition starts with natural ingredients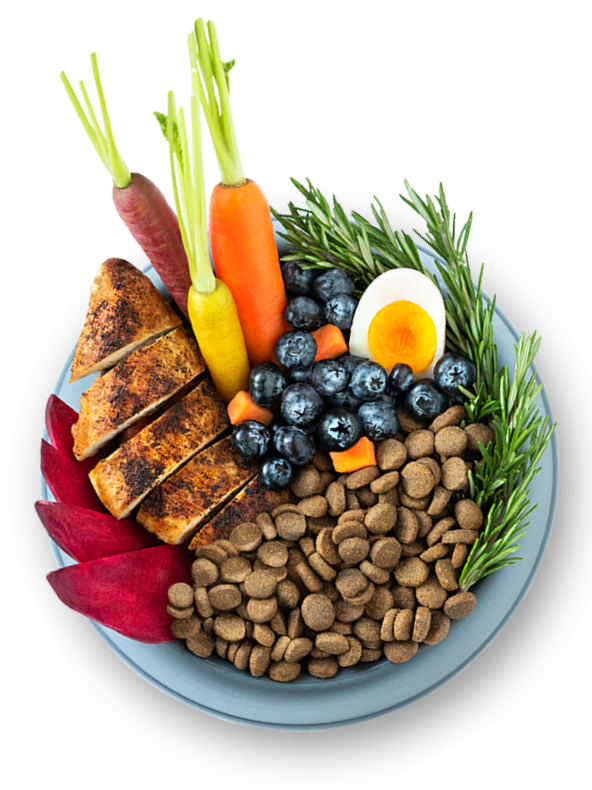 Real Animal Protein

Organic chicken or salmon is the #1 ingredient
Natural Superfoods

20+ natural superfoods for added nutrients
Patented Probiotics

20M+ Microorganisms for better gut health
Nothing Bad

No fillers, artificials, or preservatives
The Never List
Great food starts with natural ingredients. You'll never find any of these in our food, ever.
WHEAT
FLOUR
CORN
SOY
CORN SYRUP

BHA / BHF
FOOD DYES
BYPRODUCTS
ARTIFICIALS
MSG
"I can't emphasize enough how great it was to see him eat something he likes for once."

"Only the best will do for your fur baby! Jinx uses only clean ingredients for your four-legged best friend."
"If your dog is a kibble lover, but you feel guilty giving it to them, you need to try Jinx."
BETTER FOR THEM
Longer Lifespans
Studies show that dogs with better diets, healthier weights and more active lifestyles can live up to 2.5 years longer. That's a lot more time with your best friend.
EASIER FOR YOU
Flexible Subscription
Never carry a heavy bag home from the store again. Setup is seamless with custom delivery dates, easy cancellation, built in savings and a 100% money-back guarantee.
Jinx by the Numbers
Created by an expert nutrition council of Pet Nutritionists, Veterinarians, and Formulators with a collective 120 years experience.
300k+
meals donated to shelter dogs
95%
of dogs prefer the taste of Jinx to their old food
81%
of Jinx dog parents have noticed improved digestion
What dog parents are saying
BETTER DIGESTION
"My dog suffered from bad digestion. After a bag of Jinx - everything changed. Now she poops without problems and seems to have less skin irritation. No more bad gas that could clear out a room. I think we've found her new favorite thing (and mine too!)."
Michelle, Jinx Dog Mom
BETTER DIGESTION
"My dog suffered from bad digestion. After a bag of Jinx - everything changed. Now she poops without problems and seems to have less skin irritation. No more bad gas that could clear out a room. I think we've found her new favorite thing (and mine too!)."
Michelle, Jinx Dog Mom
HEALTHY SKIN & COAT
"My dog has been having eye issues and dry skin on his nose. I switched to the chicken and sweet potato kibble for the eye health ingredients and I can say it has been a huge improvement my little Charlie!"
Anna, Jinx Dog Mom
HEALTHY SKIN & COAT
"My dog has been having eye issues and dry skin on his nose. I switched to the chicken and sweet potato kibble for the eye health ingredients and I can say it has been a huge improvement my little Charlie!"
Anna, Jinx Dog Mom
IMPROVED APPETITE
"Mocha is really picky when it comes to food. We've tried everything and sometimes she'll push it around with her nose, other times it just doesn't sit well with her stomach. With Jinx, not only does she eat it, it agrees with her stomach. So glad we finally found something!"
Jason, Jinx Dog Dad
IMPROVED APPETITE
"Mocha is really picky when it comes to food. We've tried everything and sometimes she'll push it around with her nose, other times it just doesn't sit well with her stomach. With Jinx, not only does she eat it, it agrees with her stomach. So glad we finally found something!"
Jason, Jinx Dog Dad